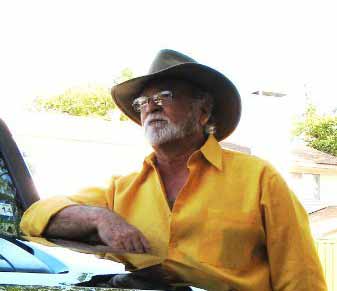 Thank you for viewing my work, for over forty years I have been creating works of art for art lovers and collectors from all over the world. Throughout my travels and having a ceramic gallery in the Caribbean for many years, I still find endless subjects to paint or sculpt that I hope will stimulate your senses and that reflect a wide range of self-taught disciplines and styles. I have currently established my studio and home in the heart of Texas, where I will be creating more works of Harley's and of everyday life on the farm or ranch. If you have any questions or would like to purchase my work, please feel free to contact me at any time. Enjoy…

Press releases:

John's painting " Pipe Dreams " has been published in a 2017 hard cover book titled "Acrylic Works 4, The Best of Acrylic Painting" to order go to www.northlightshop.com

or www.amazon.com.

John D. Westerhold's, "Reflections of a Fat Boy" was an honorable mention in the Artistic Excellence annual competition, December 2015 - Southwest Magazine.

John D. Westerhold's, "Iron Horse Sunset" is a featured artist in "Ones to Collect" edition of the Southwest art Magazine October 2016 issue.

Southwest Art magazine annual Artistic Excellence issue for December 2016 is featuring John's Harley Painting " Iron Horse Sunset" as one of the finalist. For the second year in a row.




"Iron Horse Sunset"   Original Acrylic on canvas 36"x48"  $8500.00 USD



"Reflections of a Fat Boy"   Original Acrylic on canvas 36"x48"  $8500.00 USD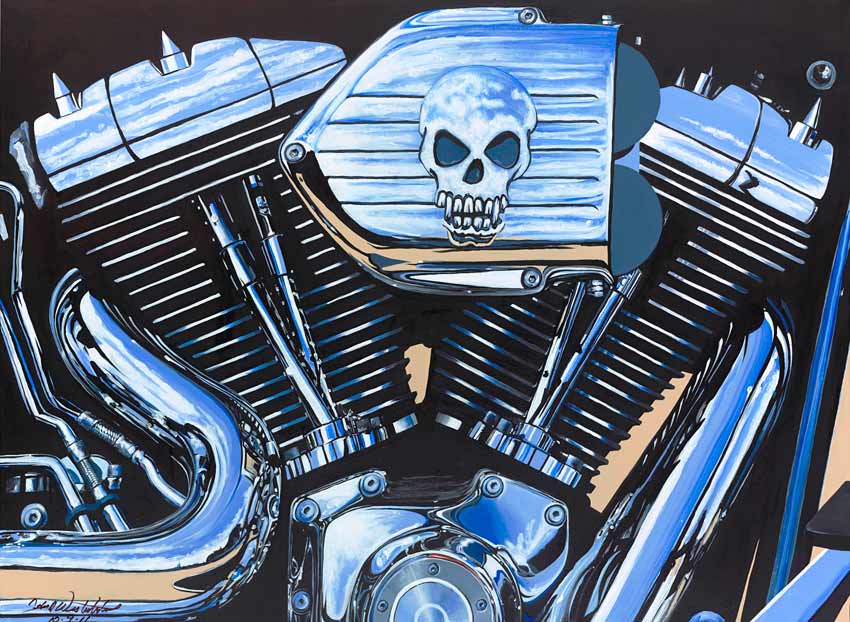 "Clear to Partly Cloudy"    Original Acrylic on canvas 36"x48"   $8500.00 USD



"Pipe Dreams"  Original Acrylic on canvas 36"x48"   $8500.00 USD


Metal Harley Prints

This photo shows the back of the ready to hang sublimate aluminum metal print. They have a high gloss modern finish that is scratch resistant and wipe able. It is an archival sublimate that will not fade for at least 65 years, no glass is needed. Please allow two weeks for insured free shipping with in the continental USA. All overseas shipping is $100.00 USD and please allow to three weeks for insured delivery.

24" x 36" cost: $ 850.00 USD

Canvas Harley Giclee Prints

  Prints are offered un stretched with a two inch borders for stretching and have a high gloss finish. Please allow two weeks for free insured delivery, for overseas delivery please add $100.00 and allow three weeks for delivery.

24" X 36" cost: $650.00 USD
36" x 48" cost: $1200.00 USD



John D. Westerhold
Email: jackiguana@hotmail.com
Art work will be shipped upon confirmation of payment.
All custom prints and original sales are final